TopListBot.com Relaunch V2
Hi TopListBot.com users!
Today we've relaunched ourselves to a more secure way of handling automatic voting! The developers have completely recoded the whole structure of the code.
It's now even easier to add new websites to our program, so don't hesitate to ask! We've also added some new support to websites, because we had some questions about them.
What does it look like now?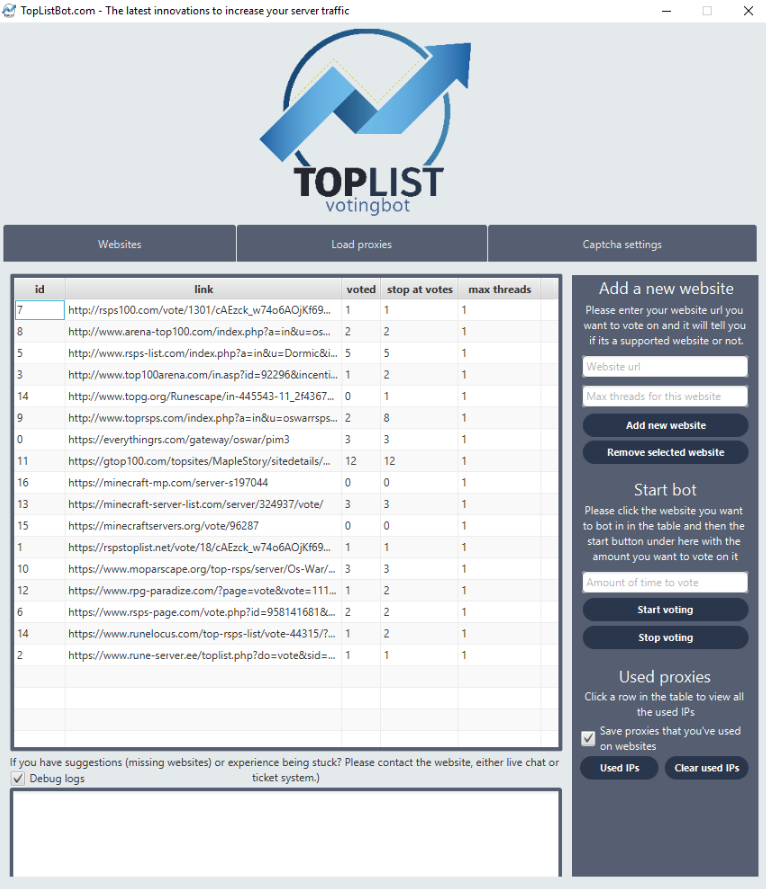 There's now a better styling to our program and a much better user experience. There were too many buttons to click before even being able to use the program.
Everyone's trial has been reset
This means that even when you've already had a tried on your account, you may now use another one!
What's new?
More secure way of handling your votes
We've implemented a more secure way of handling your votes. We're now using a chrome emulation tool, and because almost the whole world uses chrome, it's very hard to detect. This also allows us to do very complicated tasks with just a click of a button. The only downside is that it costs more resources, but voting thousands of times a second wouldn't make sense anyway, right? Better slow and secure than quick and detectable.
Tracking IP's per voted website
The program will now track what websites you've voted on with what IP-address, it won't use this IP address again util you clear this list yourself. This is so you don't waste captcha's on websites you've already voted on.

Setting your own username
Had that problem where you could fill in your own username to get the items you want? Now you can. When there's a website that supports this, it will now give you a pop-up where you can enter your username or let the program pick a username for you.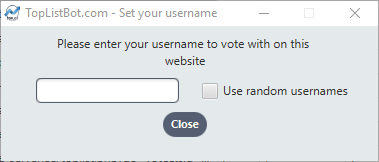 Other news
It's also now much easier to add your own proxies, in the last program, it was a real struggle, now there's a much better user experience when using our program.
Live chat
You may now also live chat with us! Any questions we can solve there almost immediately!
New websites
The following websites are now supported by our program:
silkroad-servers.com
topofgames.com
mmogtop.com
gamebytes.net
l2network.eu
mmtop200.com
gamestop100.com
http://wowstatus.net
extremetop.com
l2topzone.com
vgw.hopzone.net
Thank you for reading
TopListBot.com owner - Pim
Created on: 2018-10-07 17:24:22
Last updated on: 2019-03-23 19:50:44